Sometimes, we are so grilled with our daily chores that we cannot spend time with family members. Moreover, unfortunately, due to the crunch on time, we cannot go on a 3-4 day vacation. So, what to do during those days? One can plan to book tickets for Monster Truck Racing show events and experience the adrenaline-pumping spectacles that have captured the hearts of your kids. It can be a memorable outing for you, especially if your kids love the monster trucks. Continue reading to know the ways to make it happy experience for them.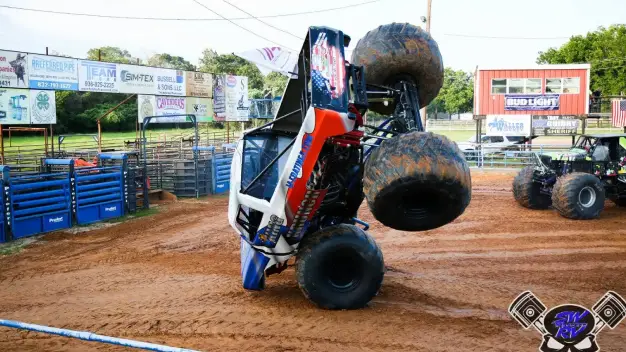 7 Ways To Make Your Monster Truck Event Ultimate Family Fun
Spending time with your family is the bliss you will cherish throughout your life. After you age, you will remember all the giggles you shared. To make one of your memories special, scroll down the blog. 
1. Introduce The Concept Of Monster Truck Racing
First, let's familiarize your close ones with the fascinating world of monster truck racing. These are massive, high-powered trucks with enormous wheels and incredible capabilities. They captivate audiences with their gravity-defying jumps, ear-splitting roars, and awe-inspiring stunts. However, these events are more than just race. They're breathtaking stunts that the entire family can enjoy.
2. Try To Plan In Advance
To ensure a smooth and enjoyable experience of the monster truck show, you need to plan. Check the event schedule and secure your discounts tickets in advance. Moreover, this way, you can choose the most suitable monster event for your family and avoid any last-minute disappointments. Consider factors like the location, timing, and duration of the event to make the most of your day.
3. Create Excitement Among Your Loved Ones
Building anticipation adds an extra layer of fun to the experience. Get your family excited by watching videos of previous No Limits Monster Truck tours. You can organize a mini-crafting session to create homemade monster truck  themed decorations. Encourage conversations about favorite trucks and drivers to generate enthusiasm before the big day.
4. Explore The Pit Party
Many racing monster events feature a pit party, an opportunity for fans to get up close and personal with the monstrous machines. Take advantage of this interactive experience by exploring the pit area and capturing memorable photos with these mighty beasts. It's a chance for your family to witness the trucks' raw power and appreciate the incredible craftsmanship behind them.
5. Engaging Interactive Activities
Maximize your experience at the monster truck event by participating in the interactive activities available. Apart from the racing events, there are obstacle courses for the local drivers to compete, also face painting for kids, autograph sessions, and even monster truck rides. There's no shortage of family-friendly entertainment to keep everyone engaged and excited throughout the day. 
6. Foster Learning Opportunities
A monster truck racing event isn't just about thrills, and it's an educational experience as well. Take the opportunity to teach your family about the mechanics and engineering behind these impressive machines. Discuss the physics of monster truck jumps, the power of their engines, and the precision required for each stunt. Encourage curiosity and foster a love for learning in your children while enjoying the action-packed show.
7. Enjoy The Show
Finally, it's time to sit back, relax, and immerse yourselves in the electrifying atmosphere of the racing monster event. Cheer for your favorite trucks, marvel at the gravity-defying jumps and enjoy the heart-pounding moments together. Embrace the excitement, let the energy of the crowd wash over you, and create unforgettable memories as a family.
Surprise Your Family By Booking Tickets Today!
Why are you waiting to witness the colossal trucks and exhilarating stunts with your family? To book the tickets, contact us at No Limits Monster Trucks. There you can find a schedule for  monster truck racing events. You can book tickets from our ticketing platform. Start planning your day outing today and create some of the best memories.  Remember to take plenty of photos of you and your family at the event!